A new major version, AppChest 2.0, is currently under development and will be released soon.
This support page will be updated once AppChest 2 is online. Thank you for your patience!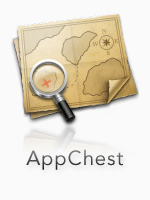 Release Details
latest version: 1.1 (8544)
released: August 13, 2015

Contact
Welcome to our support page!
Please select one of our product icons to view detailed information. If your question or request is not covered in our FAQs, please feel free to contact us via email.
Thank you!